Place and surroundings
This mansion (18th century) belongs to a farmhouse. The property extends on 8 ha (20 acres) of meadows and woods. It's a quiet and pleasant place. The private access path is only used for the postman.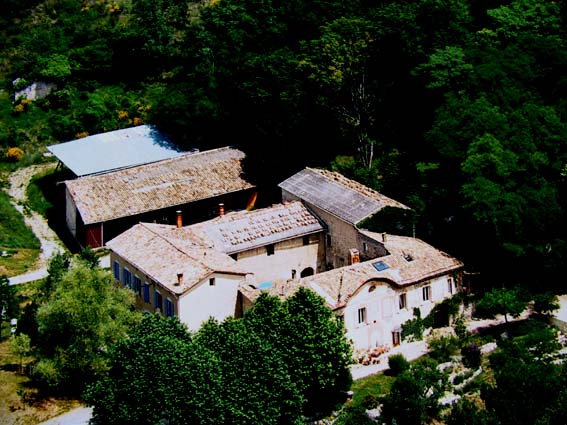 On the southern slopes of the Vercors mountains, we enjoy hot and sunny days in summer.
The walks are plentiful, the GR95 passes through the property and provides numerous hikes.
The Drôme river and its tributaries allow very nice water outings. During winter, the family ski resort of col du Rousset is only 25mn away.
An  "adventure course"  is less than 5 km (3 miles) from the studios.
The nearby nature also offers activities such as :
caving,
canyoning,
climbing,
via-ferrata,,
cycling.
The Hamlet of Truchard lays 3,5km from town center, so a vehicle is advisable for tenants.

Back to up